Boomer Women's World – September 2010
Welcome!
You can't pick up a newspaper or magazine or turn on the TV or radio without getting a constant onslaught of bad news about the economy. But there's good news related to this: Many experts predict that we Boomers are going to be the force that brings us out of the economic mess we're in right now…
There Are a Number of Reasons For This:
A greater percentage of us still have jobs:

According to recent New York Times and Bureau of Labor Statistics numbers, by far the largest group of unemployed is the 15-to-24 cohort at a whopping 16.7% (in July this number soared to a record 48% due to the lack of summer jobs for the younger in this group), followed by the 25 to 44 group at 8.2% and finally, the 45+ contingent, at only (easy to say if you're employed, I know) 6.3%.Of course, we also know that our kids who can't find jobs are moving in with us, and many of us are caring for our parents, too. But the issue of multi-generational living is a topic for another day… The point now is, more of us are employed, and that means we're the ones with money to spend.

We're starting more businesses than any other demographic:

The US Small Business Association's 50+ entrepreneur website says Americans aged 55 to 64 start more businesses than any other age group. And of course, you know "… there are as many reasons for starting a small business as there are Americans reaching retirement age: corporate layoffs, the need to supplement income, a desire for a more flexible lifestyle, advanced technology that is leveling the playing field for small businesses, the chance to realize a personal ambition to be the boss and reap the rewards.

We're reinventing retirement:

You can read several great articles about the retirement of the future in the recent issue of US News and World Report, which make this abundantly clear.

We want to leave a big legacy:

According to fellow Boomer Michael Kinsley (who you may remember from CNN's Crossfire), writing in the month's The Atlantic magazine, saving our economy is, going to be the Boomer's best legacy and "The Least We Can Do."In this provocative article, which has been getting a lot of ink, he ponders whether the Boomer generation can save the American economy from the fiscal mess that we — Boomers and our parents — are leaving behind. This is an article that might make you angry, but it will also make you think.

We've got momentum on our side:

They say it takes money to make money – and while you might not be finding an extra trillion dollars in your own wallet these days, as a whole we are the demographic with the money available to invest in generating financial solutions

Think about it: We boomers represent roughly eighty million consumers who as a whole are earning $2.5 trillion annually with 2.5 times the discretionary spending power of any other group, while simultaneously holding 75% of the nation's current wealth and standing to inherit between $14 and $20 trillion over the next 20 years.
I'm not thrilled with Kinsley's suggestion that we Boomers make a big gesture to pay off, or at least buy down, the national debt through allowing Congress to institute a federal estate tax. He may not be really serious either, as he does say, at the end of his Atlantic article, that he isn't really pushing for Boomers to raise $14 trillion and use it to pay off the national debt. But he sure spends a lot of time making a case for it.
Rather than institute new taxes, I'd prefer to see Boomers save the economy through good old American ingenuity and the implementing tried and true entrepreneurial tactics. As for what sort of business to start? I suggest that all we have to do is roll up our proverbial sleeves and use our skills and experience to make America a better place.
Yes, I'd like to see us using the skills, knowledge and experience we've earned over our lifetimes to start up new companies that will generate income for us, put other people to work, and consequentially rebuild our economy through the sales we'll generate. (And as far as sending money to the government, I'm absolutely OK with paying taxes on the income we generate, of course.)
Let's Start Fixing the US Economy Here and Now, Within the NABBW
An easy way to start would be simply by supporting the existing businesses our fellow Baby Boomers already own and operate. Within NABBW alone, we have more small business owners than you are probably aware of.
The new NABBW web site makes it easier for you to find members who offer products and services for sale. Hopefully that site will be live before the month is out.
But meanwhile, let's start by encouraging each of our members who has a business to send me a news byte – just 3-4 lines of text – telling what business you are in, and what you are doing. This is a free feature for NABBW members and several of you are doing that already – a quick look at the Member News section shows you what I mean.
Just think what could happen if we each made a point of supporting the work of our own NABBW sisters. What would happen if each of us committed to making just one purchase a month from any one of our members? Or, better yet, consider what could happen if you escalated your purchases to one a week – BUT ONLY because you've realized that it benefits you to do so.
I'm not sure what the total fiscal impact of these new purchases might be, though I invite one of our more fiscally inclined members could do the math for me… But I know the concept is huge.
We have huge talent among our membership. Which means that supporting our membership by buying from them isn't just a nice idea, it's economically smart.
Not Sure You Know How to Reinvent Yourself?
Think Starting Up Your Own Business Sounds Scary?
Don't Know Whether You Have a Salable Expertise?
Or Perhaps You Can't See Yourself as a 'Salesperson?'
Relax. Your NABBW connections can erase all of those worries. Among our Experts are many members who can help you with all of those challenges. Just go check the site.
Judith Sherven is just one of those experts. She and her husband Jim Sniechowski, are the founders of the Soft Sell Marketing Association, and have written the groundbreaking and inspirational book, "The Heart of Marketing: Love Your Customers and They Will Love You Back." In it, they describe how their soft sell marketing techniques serve the needs of the customer, both materially and spiritually, creating a long term and mutually beneficial relationship for everyone.
Theirs are great lessons for those of you who find it hard to sell your products and services for what they are worth. Or even sell at all.
By the way, my husband Steve is interviewing Judith and Jim about their next online training conference, "Bridging Heart and Marketing IV" which is coming up later this month. This year's event will be better than ever – and it's a virtual event – so you won't even have to leave home to attend.
Steve will be talking to Judith and Jim about their upcoming virtual conference, "Bridging Heart and Marketing IV" on a FREE call TONIGHT October 6 th at 8:30 Eastern (5:30 Pacific). This is a great event for any Boomer who wants to build a business based on serving – not selling.
Judith and Jim will be sharing with you how they went from being psychotherapists in private practice to coming online in their early 60s – trying to copy the hard sell hype types. How that didn't feel comfortable to them and then how they have created soft sell marketing and how it has become an International movement – with its own training conference. Pretty exciting stuff, that I am sure you can relate to!
You'll find value in the call whether you want to:
Establish yourself online as an expert in your area and use your expertise as the basis of a profitable, growing business
Launch yourself online, if you're just beginning, with the right heart-based marketing methods to build a business you can really be proud of
Grow your existing online business beyond where you've come so far and enjoy the pleasure of knowing that what you do truly benefits those you serve
What a neat way to find out whether soft sell marketing is for you… Why not plan now to be on that FREE call?
And finally, the quotes I picked for this issue are related to this whole concept of taking the bull by the horns and getting ourselves out of economic distress. I especially like two of them, Carnegie's and Davis's. Let's not be hesitant about who we are. We are Baby Boomer Women and we are problem solvers, strong and proud.
Parting Thoughts
This issue is jam-packed with content. Please treat yourself to the time to read the whole thing. Who knows, something you read might trigger a great idea that allows you to build a business that solidifies your personal economic future while simultaneously helping us Boomers rebuild the world economy.
All of our teleseminars this month are on hot topics — sex, money and domestic violence – and worth your time. But since October is Domestic Violence Awareness Month, I want to be sure to direct you to this week's call (Thursday the 7th at 7 PM Eastern – 4 PM Pacific) with our resident NABBW domestic violence expert, Lynn Tolson. "Why Does She Stay? Why Doesn't He Stop?" promises to be a very important call. It's free, so please tell your friends about it, too!
Don't miss:
Book reviews and information on our upcoming teleseminars.
Valuable articles written by our wonderful Associates.
Profiles of member Dr. Michal Regev and Associate Mary J. Yerkes.
And remember, NABBW is dedicated to supporting you and helping you live the best life possible. Be sure and use all your benefits, and if you're not yet a member join now! Exciting things are happening here!
PS: I hope you enjoy this first issue of the new NABBW Boomer Women's World monthly magazine.
Please take a moment to send me your thoughts, ideas, suggestions. You know me, I'm always listening!
Anne L. Holmes, APR
"Boomer in Chief"
www.NABBW.com, www.BoomerWomenSpeak.com
www.BoomerLifestyle.com, www.BoomerCo.com
Recent Forum Topics
I continue to witness women encouraging others in our Virtual Village at Boomer Women Speak Forums.
Won't you join us?
Here's a peek at some topics we're chatting about:
Teleseminars in October
The NABBW Announces The Second of FOUR NEW October Teleseminars!
Join Us Thursday Evening!
Domestic Violence: Why Does She Stay? Why Doesn't He Stop?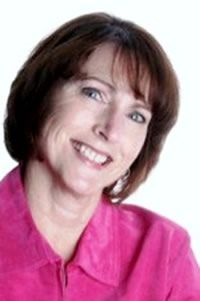 Thursday, October 7th
7:00 PM Eastern Time (4 PM Pacific)
Guest: Lynn C. Tolson
October is national Domestic Violence Awareness Month. Our guest for this month's second teleseminar is victim advocate Lynn C. Tolson, author of "Beyond the Tears: A True Survivor's Story."
Lynn will share her personal journey as a survivor as well as professional knowledge via her career as a social worker. Why does she stay? Why doesn't he stop?
Lynn describes herself as an ordinary citizen with an overwhelming mission: to confront violence against women and children. She says, "Given that sexual assault, including incest, is a social problem, my goals are to bring awareness to the public and to be an advocate for the victims.
"Using my life experience and social work education, I hope to offer information that will improve the quality of life for survivors. Perhaps the future will hold enough social change to reduce the need for real stories of recovery and sites such as Beyond the Tears: A True Survivor's Story.
"In the meantime, know that my purpose as Lynn C. Tolson is in my initials: LCT, Learning, Creating, Teaching, to provide empowerment of our minds, bodies, and spirits. May this generation break the silence that surrounds sexual assault and incest so that future generations may live in peace.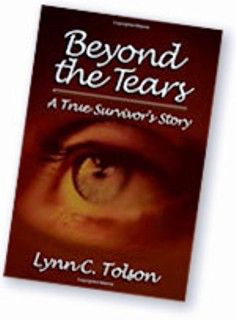 "I started the Project for TEARS: Telling Everyone About Rape & Suicide. This is my mission: to comfort victims by sharing my story, confront violence by breaking the silence, challenge society via information and action. So no shed tear is wasted.
"The reason I volunteer as an advocate is because I have been called. For nearly twenty years, I engaged in careers in retail, real estate and property management. Every working day left me feeling unfulfilled, as if I was living a false life.
"My real life began not by changing jobs, but by putting pen to paper in journal writing sessions. Themes emerged regarding the impact of my sexual abuse, drug addiction, and suicide attempts. By using the journal to write about the problems and solutions discussed in my counseling sessions, a story of transformation evolved.
"My desire to share a message of healing from trauma became too strong to ignore; the book became a mission. I left the corporate environment to write my story about personal yet universal emotional issues. Although journal writing was a cathartic experience, the book was written with the courage to face my fears, with compassion for myself and others, and a conviction to tell the truth.
"Sexual assault, addiction, and suicide are unsolved social problems that carry stigmas. The stigmas cast a code of silence that do not solve problems. The result from not speaking about the crime of sexual assault is too often tragic. Thus, there is a need for real stories of recovery. By bringing my dark secrets to light, it is my hope that others who have had similar experiences will know that they are not alone.
"Readers may explore their own emotions to open lines of communication, eliminate shame, and experience healing. I also hope that my book promotes understanding of the issues that cause individual suffering and plague our society."
Join Lynn on Facebook now and be sure to join us October 7 th for what will be a very powerful teleseminar!
Topics Lynn will cover:
Concept of power and control
Definition of domestic violence
Characteristics of victim/offender
Warning signs of domestic violence
What you can do if you or someone you know is experiencing domestic violence
Here are just a few of the questions Lynn Tolson will answer on our upcoming 60-minute teleseminar:
Why does she stay?
Why doesn't he stop?
What does religion have to do with it?
Where can we go for more information?
How can a woman protect herself on a date?
How does verbal abuse pertain to domestic violence?
How does emotional abuse pertain to domestic violence?
Why did you write your personal story of being a survivor?
Why should anyone be interested in reading such a story?
How is domestic violence relevant to baby-boomer women?
As a special gift for those on the call, Lynn is offering signed copies of Beyond the Tears for $22.00 which includes shipping.
October 7, 2010 – 7 PM Eastern Time (4 PM Pacific)
Boomers In The News
Here Are Other Articles of Interest:
Monthly Columns from NABBW Associates
Introducing NABBW's Newest Associate. . .
Mary J. Yerkes
NABBW
Living with Chronic Illness Expert
Professional Life Coach, Author, Speaker and Trainer
A big NABBW welcome to Mary J. Yerkes, our newest NABBW Expert. Mary is joining us as our Expert on Living with Chronic Illness.
We are excited to add an expert in this area, as statistics show that currently one in two Americans lives with a chronic condition such as arthritis, lupus, multiple sclerosis, diabetes, celiac disease and others, even in some cases, cancer.
As Boomers are living longer, this means more opportunity to acquire a chronic condition and those of us living with them need to learn how to survive and even thrive despite medical challenges.
Mary's goal with her monthly NABBW articles, will be to provide practical and inspiring information for our you, our readers, giving you the tools you need to live successfully with a chronic illness.
As background, Mary is a professional life coach who specializes in working with the chronically ill, women in leadership, and new and aspiring writers. She is also an author, speaker, and communications and marketing professional and trainer, as well as a member of the International Coach Federation, the Christian Coaches Network, and the International Association of Business Communicators.
Diagnosed in 1997 with rheumatoid arthritis, ankylosing spondylitis, and psoriatic arthritis, Mary sparks hope in the lives of individuals facing life challenges and change. With more than 25 years of business experience in the combined areas of marketing communications, sales, finance, and church leadership, Mary brings extensive personal and professional experience to bear on her coaching, writing, and speaking.
Overcoming such significant life challenges as chronic pain and illness, depression, and abuse, she believes that regardless of life's circumstances, everyone can live a significant and meaningful life. " Even when everything is taken from a person," she says, " one thing remains-the freedom to choose one's attitude in any given set of circumstances.
Mary is a contributor to popular print and online publications including Christian Coaching Magazine, Focus on the Family, Discipleship Journal, SAVED: A Multicultural Christian Magazine, On Mission Magazine, Cross and Quill, The Quiet Hour, Beliefnet.com, Barefoot Ministries, Now What?/Bible Advocate, Standard, Troubledwith.com, Angel Dogs: Divine Messengers of Love, and A Cup of Comfort Devotional for Women, to name a few.
Her bylined and ghostwritten articles also appear in Associations Now, The Journal of the American Dietetic Association, PayTech, Bank Systems & Technology, and Community Banker Magazine.
Mary is currently working toward her Biblical Counseling certification with the American Association of Christian Counselors, as well as credentialing with the International Coach Federation, the largest worldwide resource for professional coaches.
She lives outside of Washington, D.C., with her husband, Paul. They have one adult son who recently returned from teaching English in South Korea. In her free time, Mary takes long walks in the Virginia countryside with her rough collie, Misha.
To learn more about Mary or to hire her as a coach, writer, or speaker, visit www.newlifechristiancoaching.com and www.maryyerkes.com or contact her at mary@newlifechristiancoaching.com.
Quotes for Living
"Most of the important things in the world have been accomplished by people who have kept on trying when there seemed to be no hope at all." ~
Dale Carnegie
"The best years of your life are the ones in which you decide your problems are your own. You don't blame them on your mother, the ecology, or the President. You realize that you control your own destiny." ~ Albert Ellis
"You can't be hesitant about who you are." ~ Viola Davis
"If I were given the opportunity to present a gift to the next generation, it would be the ability for each individual to learn to laugh at himself." ~ Charles Schulz
Product Reviews of Interest to Baby Boomer Women
Reviews are a service we provide for NABBW Members. Email us for details.
NOTE:Once submitted, please allow ample time for reading/reviewing. Books and other products will not be returned.
Click Product Titles to Read and Thumbnail Image to Purchase
Introducing NABBW Member . . .
Dr. Michal Regev
Psychologist, Marriage Counselor and Family Therapist
www.drregev.com
One of our newest NABBW members, Dr. Michal Regev lives in Vancouver, British Columbia, where she is a practicing psychologist, marriage counselor and family therapist.
Dr. Regev joined NABBW after realizing that since she'd turned 50, she was feeling a significant shift in the way she felt about her life. She suddenly realized, she says, that her whole life no longer lay ahead of her, and that if she wanted change to occur, she needed to take action to make it happen. After all, she says, she's a firm believer in the adage that, "we cannot control the wind, but we can adjust the sails."
At the same time, she felt an urgency to make sure that the things she is passionate about materialize. In addition, she realized that she was tired of focusing her energy on trying to please everyone else, and that it was high time she started considering and taking care of herself. Recognizing that these thoughts were foreign to her, she began, as many 50+ women do, to wonder whether or not she was becoming what she technically terms "a selfish bitch."
As a therapist, she found these to be interesting thoughts. After all, she says, "In my practice — which focuses on providing therapy in the areas of couples relationships, life transitions (e.g., becoming parents, divorce and separation), parenting issues, pregnancy and postpartum depression, infertility and pregnancy loss, anxiety and/or panic, obsessive-compulsive disorder, stress management, loss and grief — my mission is to empower clients to manage their life challenges effectively and achieve a sense of well-being and satisfaction. Clearly I needed to do the same for myself."
She began talking to her 50+ female friends and found she was not alone in her feelings. Being a scientist, she tried doing some research on the phenomena only to find that there was "not a whole lot out there."
As a result Dr. Regev did her own research project, interviewing dozens of women in their 50s on the topic of "What Women Want…At Age 50?" She found the women's stories fascinating and while she noted that every woman she interviewed was unique and special, she came up with 5 common themes regarding the desires, preferences and outlook of women in their 50s.
She discusses these themes in an article she's written, "What Women Want…At 50?" which we've posted on the NABBW website.
Dr. Michal Regev completed her M.A. and Ph.D. in Counseling Psychology at the University of British Columbia. She is a Registered Psychologist and a Registered Marriage and Family Therapist, counselling individuals, couples and families since 1990.
She has taught graduate courses in psychology and counseling at U.B.C. and other academic institutions and provided clinical supervision to numerous students and colleagues.
Dr. Regev was twice recipient of the International Women's Leadership Award for excellence in research and practice in the area of Postpartum Depression. Between the years 1998-2009 she provided psychological services to patients of the Reproductive Mental Health Program at Women's Hospital in Vancouver.
Recognized as an expert in her areas of specialty, Dr. Regev has shared her knowledge at conferences and throughout various media outlets including CTV News, Global TV News, Urban Baby & Toddler Magazine, The New York Times and Today's Parent magazine.
NABBW Member News
Diane Black
http://newmexicosoap.com
Diane Black, owner/Chief Lather Maker of New Mexico Soap, home of unique regional designs capturing the history, agriculture and the art of the Southwest, has just introduced a new gift ensemble perfect for holiday gifting, bridal party favors, other special occasions and even for a self-pampering purchase! The Genuine New Mexico Soap Body Gear Kit contains five items, including two bars of soap of your choice (with 34 to choose from, you're sure to find the perfect scents or shapes for everyone) packaged in a forest green gift bag. All soaps are hypo-allergenic, non-animal tested, and contain no detergents, sulfates, surfactants, sugar solutions or animal products (other than powdered goat milk) . Order online and save!
Erica Miner
http://ericaminer.com
Erica Miner invites you to listen to a new interview she did with publisher Valerie Connelly of Nightengale Press and Hot Radio Now about her coming-of-age in the 60s novel 'FourEver Friends.' It will be posted at that link through September 20. After that, it will be archived on the same site.
Judith Sherven
http://BridgingHeartAndMarketing.com/
Judith and Jim announce their latest virtual conference on Soft Sell Marketing. "Bridging Heart and Marketing IV" is a very unique virtual conference for service professionals who don't like to sell. Featuring 11 Soft Sell Marketing Training Sessions with TOP trainers – including Mark Joyner – the Godfather of Internet Marketing – (he even invented the eBook!) Here's your chance to stop selling yourself short and worrying about offending your customers, develop your heart and integrity-based marketing, and enjoy the financial rewards of this new spiritually-grounded approach!
Barbara Hannah Grufferman
http://BestOfEverythingAfter50.com/
Barbara Hannah Grufferman reports she is doing a book talk at the JCC (Jewish Community Center) in Manhattan on October 13 th from 7 to 9 PM Eastern. Join her if you're in the area.
Roberta Allen
http://RobertaAllen.com
Roberta Allen, author of FAST FICTION, and THE PLAYFUL WAY TO SERIOUS WRITING, invites you to join her and her workshop members at their reading, to be held at Greenwich Village's legendary Cornelia Street Café, on Monday September 27, from 6 – 8 PM ET. Her fall writing workshops are full, but email her if you are interested in participating, as she is developing new dates.
Vicki Lynn King
http://www.CDBaby.com/cd/vickilynnking
Vicki Lynn King is delighted to announce that you can now sample the songs on her new CD, "I'll Be Seeing You." A recent reviewer said of it: "With this, her third album, she brings her sultry, bluesy voice to a collection of old standards that are Irresistible!"
Jan Cullinane
http://www.TheNewRetirement.net
Jan Cullinane will be doing a talk for the ISCEBS (International Society of Certified Employee Benefit Specialists) in Charlotte in October on What Women Want (and Need) in Retirement.