Boomer Women's World – December 2010
December 2010
Here we are at the end of another very busy year!
Christmas (or however you celebrate the year-end holidays) offers an excellent opportunity to reflect on what is important, what you would like to do differently in the coming year and where your career or business is taking you.
For Steve and me, the most significant thing that happened in 2010 was our acquisition in March, of the NABBW and BoomerWomenSpeak websites; and our launch, this month, of the new and improved NABBW site. We hope you're enjoying the new site as much as we are.
Specifically, we hope that you like what you see and that you will come back often and invite other's to take a look at us as well. While getting the new site built has been a long process, it was a change that had to happen so that we can further expand and better serve you in the future.
How to Access the "Members Only" Part of the New NABBW Site
Some of you have asked for help in accessing the private part of the site, which is available to NABBW members who have joined NABBW and paid their annual dues. This part of the site is available by entering your username and password in the boxes at the very top of the front page of the site, or by clicking on the links under the "Members Only" navigation tab. Steve has written an article with all the details you'll need to know, so look for that article elsewhere in this issue.
Give a Gift of NABBW…
Many of you have asked us to help you gift a membership in the NABBW. In the past, we've made individual special arrangements whenever these requests came our way, of course. Now that the new site is live, we're making it EASY to giving the gift of full year of NABBW membership. Twelve full months of useful articles, expertise, valuable discounts and Weekly Updates. Look for details below…
Our Holiday Wishes for YOU
As we enter the festive season where we're all hoping to spend time with family and reacquaint ourselves with old friends, we pray that you will enjoy a safe Christmas and a prosperous New Year. We hope you will share quality time with friends and family. 2011 looks to be a bigger and busier year for all of us, so we also urge you to find time during the holidays to recharge your batteries!
Lots of Other Treats In This Holiday Issue
One great way to recharge yourself will be to spend some time relaxing with this issue. As usual, there are more than a dozen new articles from our intrepid Associates, not to mention book reviews, useful links and a heartwarming holiday video.
I'm not sure of the original source of this month's video, but NABBW Associate Judith Sherven, Ph.D., our Healthy Relationships Expert (who recently celebrated a birthday), brought it to my attention, and it is absolutely "not to be missed."
By the way, I made a little video of my own for your holiday enjoyment. Here it is! Too bad the "elf hat" is so big it covers most of my face…
Speaking of our knowledgeable NABBW Experts, Jed Diamond, Ph.D., our Boomer Male Expert, is quoted a couple of times in a fantastic new book written by Brent Green, "Generation Reinvention: How Boomers Today Are Changing Business, Marketing, Aging and the Future."
Green is an expert on marketing to Boomers and this book is a "must read" if you are at all interested in generating income by selling to Boomers. By the way, I love what Jed says in the book about the fact that we Boomer women are more likely to share information with peers when it comes to discussions on health and wellness.
Specifically, Jed says: "Because social connection is one of the key factors that determine health and longevity, men's failure to express ourselves emotionally may account for the fact that, on average, we die six years sooner than women."
Social connection is what NABBW and BWS are all about, of course. So here's to the end of a great year dedicated to helping you "live long and prosper!" And of course, we'll be back next year with more of the same! Woo Hoo!
Be sure to read the profile of our newest NABBW Associate, Linda Ballou, who is joining us as our NABBW Adventure Travel Expert. You already know her as the fascinating author of two books, but now she'll be updating us on delightful opportunities for adventure travel on a monthly basis.
And with that point made, we wish you all a wonderful Christmas and a Happy New Year. May God bless you and yours, and always remember: I'm listening, and I look forward to hearing from you!
Blessings!
Anne
PS Be sure to contact me if you have a topic for an NABBW teleseminar. We are busy booking dates for 2011 and want to be sure to include you!
PPS Don't forget to send us your news for our Member News section. (Keep in mind we only publish "news bytes" from our paid NABBW members. But you get a ton of publicity value from a tiny investment. No doubt that's why NABBW member Carolyn Howard-Johnson, who's known for her frugal marketing tactics, says marketing to Baby Boomer women via NABBW is "a no-brainer.")
Anne L. Holmes, APR
"Boomer in Chief"
www.NABBW.com, www.BoomerWomenSpeak.com, www.BoomerWomensWorld.com
www.BoomerLifestyle.com, www.BoomerDomains.com, www.BoomerCo.com
Give The Gift Of NABBW Membership
There are LOTS of reasons to give a gift of an NABBW membership. Perhaps you want to:
Affirm a friendship
Share the power of the new NABBW.com site with a colleague
Honor a family member (your mother, your sister, your daughter, your grandmother…)
Connect with a loved one
Mark important events, like birthdays (Hey, the leading edge of Baby Boomer Women are starting to turn 65 in 2011…)
Give a little encouragement to someone who could use some support and nurturing
Celebrate a new beginning
Or just share the many joys (and challenges) of being a Baby Boomer Woman today…
Now it's easier than ever to give a membership in NABBW as a gift. In the past, we arranged gift memberships on a one by one basis. NOW we're offering gift certificates., and they're EASY to arrange. All you need to do is click on the link below. It takes you to a sign-up page, which you need to fill out. Here's how:
In the first set of boxes, you tell us about you. We'll ask for your name, your email address (so we can contact you) and other simple contact information.
In the middle box, where it says "Additional Information," simply type in your intended NABBW giftee's name, email address (so we can send her the newsletters) and, optionally, the type of occasion you are recognizing with your gift of a year of NABBW membership. Also tell us whether you want to announce the gift yourself, or have us send an e-card.
Finally, in the third set of boxes, you provide us with information on how to charge your credit card, and click the box at the bottom that says "Complete Checkout."
Boomers In The News
Here Are Other Articles of Interest:
Recent Forum Topics
I continue to witness women encouraging others in our Virtual Village at Boomer Women Speak Forums.
Won't you join us?
Here's a peek at some topics we're chatting about:
Quotes for Living
"Happiness is not a station you arrive at, but a manner of traveling." ~
Margaret B. Runbeck
"Unless we think of others and do something for them, we miss one of the greatest sources of happiness." ~ Ray Lyman Wilbur
"The grand essentials of happiness are: something to do, something to love, and something to hope for." ~ Allan K. Chalmers
"The foolish man seeks happiness in the distance, the wise grows it under his feet." ~ James Oppenheim
Survey for Best Selling Authors and Those Who Want to Be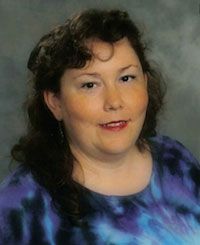 Here's a link to a survey from NABBW Entrepreneurial Authoring Expert Ronda Del Boccio, who has twice recently become an Amazon.com best-selling author. (First with with her Kindle book, "The Peace Seed" and just weeks later with her participation in The Gratitude Book Project: Celebrating 365 Days of Gratitude, which features essays from 365 authors and is edited by Donna Kozik.)
Ronda is asking for your quick opinion. As an NABBW Associate, she has something "cooking" for all of our authors and aspiring authors. She'll be serving up a brand new teleseminar in January and in order to serve YOU best, she asks that you respond to a real quick survey. Thanks in advance!
Here's a hint: She wants to make sure that her upcoming teleseminar will give you exactly what you need to get 2011 off to a prosperous start. The survey will only take you 5 minutes tops. Plus, there's an instant gift available to you when you take the survey. So go take it now, OK?
If you're still hesitating on the time to do the survey, here's an even bigger hint: Come January, Ronda, will be sharing with you what it takes to become a profitable author. (There will be no more starving authors, if everyone listens to this call…) So, don't put it off any longer: Take the survey. Now.
Monthly Columns from NABBW Associates
Teleseminar
We are taking a break from teleseminars in December. Back in business with three teleseminars a month again, starting in January.
Mark your calendar for January 6th at 8 PM ET, for our discussion with NABBW Entrepreneurial Authoring Associate Ronda Del Boccio.
We'll also be talking with NABBW Associate Jed Diamond, Ph.D., LSCW, in January. Date is yet to be determined.
Introducing NABBW's Newest Associate
Linda Ballou
A big NABBW welcome to Linda Ballou, our newest Expert. Linda is joining us as our NABBW Expert on Adventure Travel.
We are excited to add an expert in this area, as statistics show that more and more Baby Boomers are becoming bored with seeing the world from a cruise ship or via a (safe and vanilla-flavored) guided tour. (Who wants to spend all day on a bus ? Even though they call it a "coach?" No, you want to really get out and explore the world on your own terms. )
After all, as we Boomers are living longer, we're finding that we have the time, money and health to finally start checking off items on our "Bucket Lists" — and many of those "Bucket items" are adventure travel-related.
For example, do you:
Dream of visiting ancient ruins or exploring canyons and valleys?
Imagine yourself riding a camel in the Mideast – or maybe an elephant in Africa?
Crave an opportunity to kayak down the Mississippi River – or raft through the Galapagos like Thor Heyerdahl?
Wish you could see more than just a far off view of some of the world's most beautiful sites?

We understand. We do, too.
That's why Linda's goal with her monthly NABBW articles, will be to provide practical and inspiring information for our you, our readers, giving you the tools you need to plan a successful adventure travel adventure of your own. Or, if travel isn't possible for you right now, Linda will be your adventure tour guide, as you vicariously visit the world's most wonderful places from the comfort of your home …
As Linda has noted, "My mission is to experience as many beautiful places on our planet as I can, before they are no more. Travel tales relating my experiences while kayaking, horseback riding, sailing, birding and hiking about the globe have appeared in numerous national magazines. I had a great deal of fun collecting travel stories, and profiles of people I have met in "naturally high places" for my newest book, Lost Angel Walkabout-One Traveler's Tales."
To learn more about Linda, check out her website: http://www.lindaballouauthor.com
Look for Linda's tales to appear here starting in January…
Product Reviews of Interest to Baby Boomer Women
Reviews are a service we provide for paid-up-to-date NABBW Members. Email us for details.
(Once submitted, please allow ample time for reading/reviewing. Books and other products will not be returned.)
Click Product Image or Title to Read that Review.
(Purchase Link is Available Within Each Product Review)

Funny Video
httpv://www.youtube.com/watch?v=SXh7JR9oKVE
NABBW Member News
Phyllis Goldberg, Ph.D. & Rosemary Lichtman, Ph.D
www.NourishingRelationships.blogspot.com/
Phyllis Goldberg, Ph.D. & Rosemary Lichtman, Ph.D. invite you to a Virtual Book Tour at their blog, anytime on Wednesday, December 15. They'll feature fellow NABBW'er Barbara Briggs Ward, who'll answer questions about her recently published holiday novel book, "The Reindeer Keeper: Believe Again."
Lisa Byrne
http://MoveMoreToday.com/
NABBW Associate Lisa Byrne, our Boomer Women's Fitness Expert, and several of her students, were interviewed for an article that appeared recently in USA Today, It's Never Too Late For Boomers, on how more and more Boomer Women are keeping fit by working out.
Chloe JonPaul
http://www.EnteringTheAgeOfElegance.com/
Chloe JonPaul wishes everyone a very blessed holiday season and a spectacular New Year! "I'll be remembering you in a special way at Midnight Mass on Christmas Eve."
Ronda Del Boccio
www.ProfitableStorytelling.com/
Ronda Del Boccio shares that for the second time in two months, she's had a book become an Amazon best seller. This time, she is a contributing author of The Gratitude Book Project: Celebrating 365 Days of Gratitude." Her story is just one of 365 beautiful tales of gratitude and appreciation. The book, she says, "will make a great addition to anyone's nightstand or bookshelf, and is great for holiday gifting."
Diane Black
http://www.NewMexicoSoap.com/store/
Soap maker Diane reminds her NABBW friends that she now offers a "Soapy Gift Certificate," in a variety of denominations. This is perfect, she says, for you when you don't know which scent your "giftee" might prefer. Click the link for details.
Jed Diamond, Ph.D.
http://www.MenAlive.com
To celebrate his birthday, Jed is offering a Scribdterrific collection of his most popular articles. He'd love to hear what you think of them.
Vicki Lynn King
www.CDBaby.com/cd/vickilynnking
Looking for a memorable gift for yourself or a fellow Baby Boomer Woman? Vicki Lynn King suggests you pick up a copy of her new CD that's been recorded especially for Baby Boomers. Titled "I'll Be Seeing You," it's an Easy Listening collection of 16 old standards that are Irresistible! Specially priced for the holidays – $9.99 for either a digital downloadable MP3 or a traditional CD.
Margaret May Damen
http://InstituteForWomenAndWealth.org/
Margaret, NABBW's Philanthropy Expert, shares a unique digital holiday advent calendar created by Emmy Award-winning musician, NYT best-selling author, and philanthropist, Peter Buffet. (Yes, he's also Warren's son.) The calendar hopes to inspire others to give back locally and abroad this holiday season, and provides daily entertainment and simple philanthropic tips.