Fall Brings Us Football, Foliage and Fabulosity!
As I write you from here in the heart of the Midwest, the Fall football season is in full swing and the foliage, which I'd been worried about due to the summer drought, is just starting to fade. But it was absolutely brilliant here while it lasted. Hope your part of the country has also enjoyed some Fall beauty and harvest bounty.
As for the fabulosity, we've got so much of that to share with you this issue, we're a bit late with publishing – we just kept pushing back the date in order to incorporate "one more thing." Finally we just had to stop adding new stuff so we could get this issue off to you!
So if you want to know the latest NABBW news, check our NABBW Facebook page. We post there several times a day. Hopefully you've "friended" us and visit frequently. If not, join us now.
Truly, this issue IS full of fantastically wonderful content. Let me use this opening segment to point you toward some of the highlights of the issue. And, we'll also take a moment to "toot our own horn:"
Virtual Book Tours
On October 30th, we'll be part of a virtual book tour for new NABBW member Karen Baldwin's new book, "Ruby's World: My Journey with the Zulu." Karen is our "Featured Member," this month, so you'll be able to learn a bit about her in this issue.
Then on the 31st, we're participating in another virtual book tour, this time for NABBW member Mara Purl. Her new book, "Where the Heart Lives", is the second in her Milford-Haven series.
October Teleseminar
This month (October 2012) we're starting a new teleseminar series, featuring interviews with NABBW Associate Pamela J. Sams, on topics related to women and retirement issues. The first event will be held Tuesday October 16, at 8 PM Eastern. Pam's inaugural topic will be a hot one: "Life After Work, Creating Retirement Income." These teleseminar events are free and the live calls are open to the public. So be sure to mark your calendars and plan to be on the call. Tell your friends about them, as well. We all want to know how to afford to enjoy retirement.
Be Sure to Vote
As I write this, it is less than a month until Election Day in the United States. The first presidential debate is over, and the VP candidates will take the stage next. Here's hoping that debate will prove to be as interesting.
No matter which candidate you support, I heartily encourage everyone to be sure to vote. Recently NABBW member Lynn C. Tolsen made me aware of a great movie about the women's suffrage movement, and what it took to win votes for women back in 1910. If you've ever wondered if it's worth your effort to cast a vote, I urge you to watch this movie.
"Iron Jawed Angels" originally aired on HBO a few years ago, at it is an excellent film. It stars several wonderful actresses, including Hillary Swank, Frances O'Connor, Julia Ormond, Angelica Huston, and Vera Farmiga. Angels won several awards, including Golden Globe Award for Best Supporting Actress – Series, Miniseries or Television Film, American Society of Cinematographers Award for Outstanding Achievement in Cinematography in Movies of the Week/Mini-Series/Pilot (Basic or Pay), and the Satellite Award for Best Supporting Actress – Series, Miniseries or Television Film.
You can rent the movie from Netflix, or if you like instant gratification, you can actually catch it online here.
If you're not yet registered to vote, I guarantee you that once you watch this movie, you will grab the opportunity to fix that situation. By the way, you can find out how and where to register to vote here…
NABBW Journaling Workshop
We're finalizing the details on our upcoming journaling workshop with NABBW member B. Lynn Goodwin, author of "You Want Me to Do What? Journaling for Caregivers." This will be a 4-part event. As they become available, watch for details in the Boomer Women's World forum and on the NABBW Facebook page.
Our Amazing NABBW Associates
I continue to be awed by the value of the content our NABBW Associates offer up every month in their articles. We offer you 20 new Associate articles in this issue, each of them of a topic of interest to Baby Boomer Women. Our Associate's topics of choice range from feeding your guests (Peanut Butter Icebox Pie recipe from Pat Sinclair) to feeding your soul (Janice Taylor, our Lady of Weight Loss). From philanthropy to thrifting, from living trusts to learning how to strengthen your core. I hope you'll make time to read them all.
Finally,
In closing, let me not forget to tell you that I had great fun collecting the "News from the Web" for this issue. There was lots of good information out there, so be sure to check all the great links we offer below, and also don't miss the "Member News." Your fellow members have been busy. And, if you've been enjoying this craze for "gangnam style" dancing that's been featured on TV as well as on the web, you'll want to check out our "Funny Videos." We've managed to catch both President Obama AND Presidential Candidate Romney giving in to the dancing fever… Don't believe me? Check the links below. (OK, then, but you have to admit, they're pretty good impersonators.)
Until next time, take care, enjoy this issue and be sure to send me your news. You know me, I'm always listening,
Anne L. Holmes
"Boomer in Chief"
PS Be sure to send us your news, and tell us what you think of this issue.
Boomers In The News
Here Are Other Articles of Interest:
Sex Advice for Boomers
Originally published in the Huffington Post on September 22, 2012, by Dr. Jerrold Shapiro, Ph.D., Professor, Santa Clara University
Dr. Shapiro notes that we're the first generation that will live well into our 80's and beyond, and he explains here why his research shows that sex will continue to be important well into our golden years. (Hint: We can thank our "free-love" heritage.)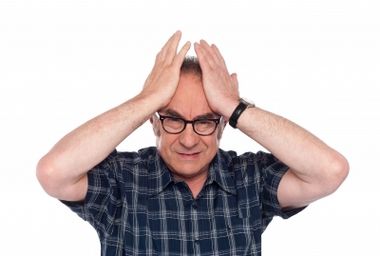 Boomers Struggle with Basic Medicare Myths
Originally published on September 21, 2012 in LifeHealthPro.com, by Noah Guillaume
Considering that we're a demographic that's hugely concerned about the future of Medicare, it seems we still don't understand Medicare's basics.
Neuroscientist Encourages Baby Boomers Not to Retire
Originally published in homecare.co.uk on September 19, 2012, by Richard Howard, News Editor
Dr Lynda Shaw believes that more adults looking at retirement should reconsider their options if they want to protect their long-term health. Fascinating information, you'll want to be sure to read this article.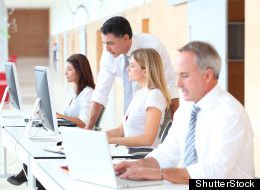 Good news! Boomers are NOT Stealing Younger Workers' Jobs
Originally published in the Huffington Post on September 22, 2012, by Danielle Kurtzleben
No need to hang our heads when talking to our kids about employment: New research from the Pew Charitable Trusts' Economic Mobility Project shows that, though younger workers may be hurting right now from the economic downturn, over the longer term they tend to gain jobs alongside older workers.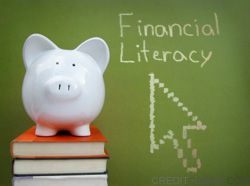 New Financial Tool for Boomer Investors
Originally published in millionairecorner.com on September 14, 2012 by Adriana Reyneri
Most financial literacy programs target teens and young adults, but this article discusses a new series of workshops offered by the AARP and Charles Schwab foundations aimed to help baby boomer investors, those who have been hard hit by the recession.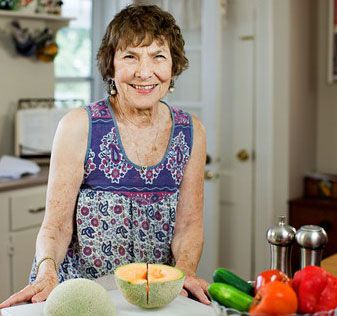 Here's How Baby Boomer's Nutritional Needs Change as We Age
Originally published in The Arizona Republic on September 14, 2012, by Connie Cone Sexton
Most of us know that as we age, our caloric needs decrease while our nutrient needs remain the same. Here, Johannah Uriri-Glover, PhD, MSCR, MNSc, RN, a clinical associate professor in the Arizona State University College of Nursing & Health Innovation's Hartford Center for Geriatric Nursing Excellence and the Center for Healthy Outcomes in Aging answers questions about the body's changing nutritional needs through the decades.
Study Divides Breast Cancer into 4 Distinct Types
Originally published in the New York Times on September 23, 2012, by Gina Kolata
This article reports on the first comprehensive genetic analysis of breast cancer, which kills more than 35,000 women a year in the United States. According to the report, researchers have identified four genetically distinct types of the cancer. And within those types, they found hallmark genetic changes that are driving many cancers. The new paper, and several smaller recent studies, is electrifying.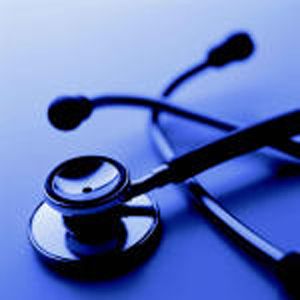 50% of Boomer Women May Have Sleep Apnea, Which is Linked to Memory Problems, Dementia
Originally published in Reuters.com on September 7, 2012 by Kerry Grens and further discussed in Mercola.com on September 24, 2012
Researchers selected 400 women and asked them to sleep overnight at home with sensors attached to their bodies. Half experienced at least five episodes an hour when they stopped breathing for longer than 10 seconds, the minimum definition of sleep apnea. Formerly been considered more of a male problem, sleep apnea seems to affect women after menopause. One recent study also found that women who have it are more likely to develop memory problems and dementia.
Recent Forum Topics
I continue to witness women encouraging others in our Virtual Village at Boomer Women Speak Forums.
Won't you join us? Here's a peek at some topics we're chatting about:
Be sure to check out the many discussions on our NABBW Facebook page too!
Quotes for Living
This month we bring you a wealth of inspirational quotes from a variety of amazing people. If you have some other quotes which guide you, please feel free to send them so we can share them with the rest of our audience.
"Life is just a big extended improvisation. Embrace the ever-changing, ever-evolving world with the best rule I've ever found: Say, 'Yes, and… " ~~Jane Lynch
"Do what is needed with full concentration: Find the spare tire, turn off the water valve, call your therapist. Be here now, and you'll realize there's nowhere else you ever need to be." ~~Martha Beck
"If we are creating ourselves all the time, it is never too late to begin creating the bodies we want." ~~G.D. Budhiraja
"Happiness does not come from doing easy work but from the afterglow of satisfaction that comes after the achievement of a difficult task that demanded our best." ~~Theodore Rubin
"When our communication supports compassionate giving and receiving, happiness replaces violence and grieving." ~~Marshall Rosenberg
"Trust yourself. Create the kind of self that you will be happy to live with all your life. Make the most of yourself by fanning the tiny, inner sparks of possibility into flames of achievement." ~~Golda Meir
Upcoming Teleseminars
NABBW October Teleseminar: Pamela Sams Answers Your Questions on "Life After Work: Creating Retirement Income"
Retirement. It's an emotion-laden word. When should you retire? How much money will you need? What income sources will be available to you? How will you spend your time? What if you're getting close to retirement and don't have enough money saved to live the life you'd anticipated?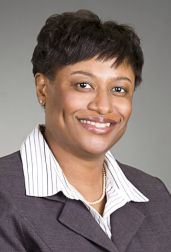 Pamela Sams, CRPC, NABBW's Retirement Planning Expert understands. She's heard it all before. After all, the CRPC after her name stands for "Certified Retirement Planning Counselor." In her "day job," which she's been doing for the past 10 years, she helps women and their families improve their personal and financial wealth through good financial planning.
That's why we've decided to schedule a talk with her a monthly basis. Starting Tuesday, October 16th, at 8 PM Eastern.
On our October call, Pamela is planning to take on these topics:
Lifestyle changes
When to take social security
Retirement income approaches and
Financial instruments that help produce income
We hope you'll mark your calendars for the second Tuesday of the month, and plan to join us.
But right now, the thing you need to do is go to the page for that call RIGHT NOW and look for the "Q and A" box. Then type your retirement planning question right into that box.
Do it now, so you don't forget. Pamela will be able to see your questions, and we'll know what questions you want answered.
Remember, that's "Life After Work, Creating Retirement Income, " with NABBW's Retirement Planning Expert Pamela Sams.
The live call is free. Feel free to invite your friends, even if they are not NABBW members.
The date is Tuesday, October 16th .
The time is 8 PM Eastern, 7 PM Central, 6 PM Mountain, 5 PM Pacific.
Here's the link with all your call in details AND the place to send Pamela your question.
You can call in by phone or Skype, and you can access the call using just your computer.
Please join us. And if you can't make it, send in your questions anyway. If it's a question for you, no doubt other people want the same answers.
We'll be recording the call, so you can listen later. We'll place a link to the recording on the NABBW website, where it will be permanently available to all Gold Level NABBW members.
Not a Gold Level member? You can join the NABBW right now!
Featured NABBW Member
Rev. Karen Baldwin
A huge Baby Boomer welcome to Karen Baldwin, one of NABBW's newest members. Karen is a woman whose life experiences are as many and varied as an African tapestry, as you'll soon see…
To begin with, in mid-life, Karen turned her back on a successful career in civil engineering to focus on her lifelong desire to serve the needs of women and children.
Monthly Columns from NABBW Associates
Product Reviews Of Interest To Baby Boomer Women
Funny Video
With the presidential campaign heating up and the Gangnam style dance craze taking over YouTube, who could resist a mashup of both? Here's "Obamastyle":
NABBW Member News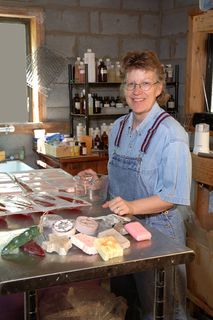 Diane Black
http://newmexicosoap.com
Diane reports her latest product, Soap Decks, is selling well. Check them out, they're a great way to keep your precious hand-made soap from melting into goo or sticking to the sink.
Linda Ballou
http://www.lindaballouauthor.com/
NABBW's Adventure Travel Expert, Linda recently alerted us to the news that her book Lost Angel Walkabout is featured in USA Book News
.

B. Lynn Goodwin-Brown
http://www.writeradvice.com
Lynn invites writers to enter her latest Writer Advice's Contest: SCINTILLATING STARTS. Grab and hold us with your opening paragraphs. Deadline is October 15, 2012 & details are at http://www.writeradvice.com. "If your opening is shared on Writer Advice, you'll be able to tell prospective agents, publishers, and book buyers that you were one of the winners of Writer Advice's First Scintillating Starts Contest."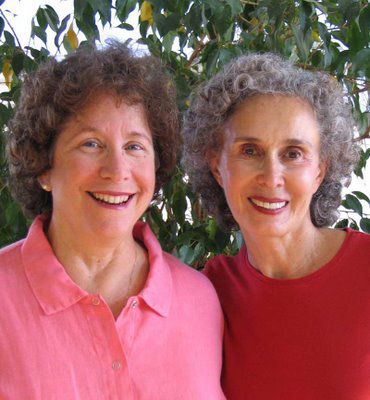 Rosemary Lichtman, Ph.D. and Phyllis Goldberg, Ph.D.
http://hermentorcenter.com
Rosemary writes that she and Phyllis hosted another Virtual Book Tour with Molly Best Tinsley who discussed her new memoir, Entering the Blue Stone. You can still log in anytime, to enjoy the conversation.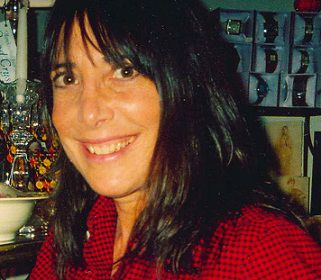 Natalie Caine
http://www.lifeintransition.org/
NABBW's Empty Nest Associate, Natalie is delighted to announce that she's holding "a small and rare one-day workshop" in Los Angeles, Saturday, October, 6, 2012. It's focused on people who are going through a life transition and wondering "now what do I do?" Find out more here.
Laurel Rund
http://essenceoflaurel.com
Laurel invites you to visit her new blog, Metamorphosis – Your Stories. It now features 10 inspirational stories written by people all over the country. She has several more stories waiting in the wings. She invites you to use her resource to share your stories of personal growth. Use this link to send Laurel your story.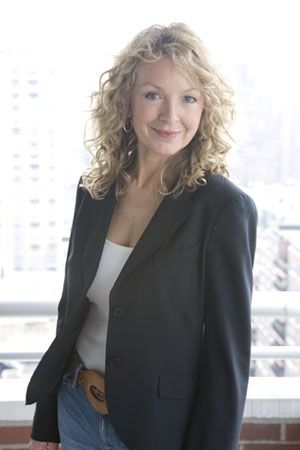 Barbara Hannah Grufferman
http://bestofeverythingafter50.com
Despite being an NABBW member, AARP columnist, Huff Post blogger and best-selling author, Barbara tells us she needed a pinch to make sure she wasn't dreaming when the National Osteoporosis Foundation honored her with the Generations of Strength Award at their annual event September 24th. She was especially wowed when Gail Sheehy, who wrote Passages, introduced her.
Give The Gift Of NABBW Membership
There are LOTS of reasons to give a gift of an NABBW membership. Perhaps you want to:
Affirm a friendship
Share the power of the new NABBW.com site with a colleague
Honor a family member (your mother, your sister, your daughter, your grandmother…)
Connect with a loved one
Mark important events, like birthdays (After all, many of us are experiencing milestone anniversaries and birthdays these days…)
Give a little encouragement to someone who could use some support and nurturing
Celebrate a new beginning
Or just share the many joys (and challenges) of being a Baby Boomer Woman today…
Now it's easier than ever to give a membership in NABBW as a gift. In the past, we arranged gift memberships on a one by one basis. NOW we're offering gift certificates., and they're EASY to arrange. All you need to do is click on the link below. It takes you to a sign-up page, which you need to fill out. Here's how:
In the first set of boxes, you tell us about you. We'll ask for your name, your email address (so we can contact you) and other simple contact information.
In the middle box, where it says "Additional Information," simply type in your intended NABBW giftee's name, email address (so we can send her the newsletters) and, optionally, the type of occasion you are recognizing with your gift of a year of NABBW membership. Also tell us whether you want to announce the gift yourself, or have us send an e-card.
Finally, in the third set of boxes, you provide us with information on how to charge your credit card, and click the box at the bottom that says "Complete Checkout."